Residential leasehold was one of 14 topics the commission announced it would explore in December 2017. Today, the commission publishes recommendations on common hold, leasehold enfranchisement and the right to manage.
Commonhold allows a person to own a freehold flat. The regime was introduced in 2002 but the commission said it failed to take off due to inertia in the market, a leasehold system being used by developers to generate an ongoing income stream, and technical difficulties.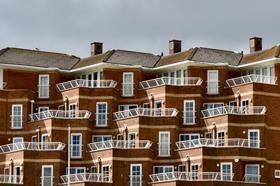 Residential development in Broadstairs, Kent
Source: Michael Cross
The commission says its recommendations 'will result in a commonhold regime that is fit for purpose'. It recommends removing the requirement for leaseholders and interested parties to unanimously agree to convert to commonhold. The rulebook, known as the 'commonhold community statement', would be reformed.
The commission says: 'While the commonhold regime will be new to practitioners, it is more rational than the complex existing system of leasehold, and will be more efficient to operate than leasehold law'.
Read more here